A new achievement for the DevCom football team. We finished the season 2020/2021 in the football IT-League Two with third place. Admittedly, bronze is always a tremendous incentive for further victories. 
It should be noted that during the entire period of participation the team had shown excellent results, which were so important in enabling us to gain such a major final.
Сongratulations to our football team and all those involved! Sincerely thank you for all the efforts that ultimately led us to this result.
---
Additional Reading: Devcom Football Team Shows Excellent Performance
---
HERE ARE ALL THE RESOURCES AVAILABLE FOR WATCHING THE GAME:
➣ The full photo report of the match
➣  For all DevCom related news, including football insight, follow our Facebook page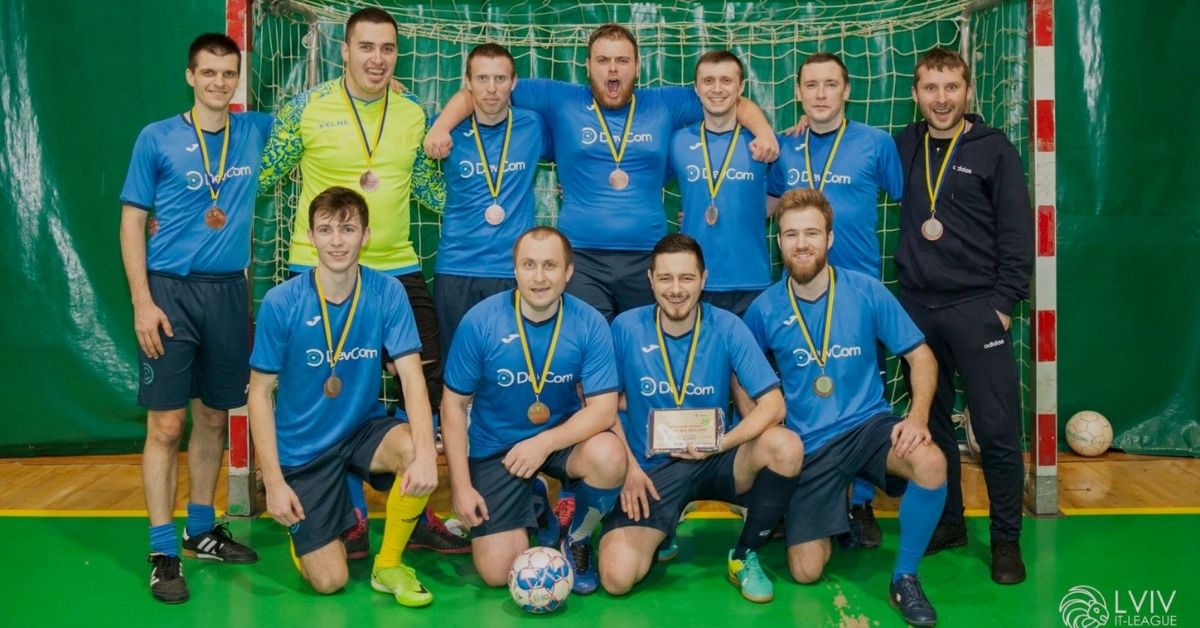 About DevCom
DevCom is a full-service software development company based in Lviv, Ukraine. DevCom offices are located in Florida, USA.
Main areas of expertise: Software and application development for ISVs and companies of all sizes, from small businesses to international groups.
The company provides a full range of IT consulting services, from the development of a product idea to its final implementation. He specializes in the areas of Cloud / DevOps, Web / Mobile / Desktop, SaaS, BI / Analytics and UI / UX, with a focus on five main market segments – healthcare, logistics, fintech, retail and non-profit organizations.
Read more about the IT company DevCom here.