DevCom
Strategic Meeting is a remarkable tradition that the company keeps up from its very founding in 2000. 
Three times a year,  Management invites all it's employees to a semi-formal live session to tell them what is going on in the company, share project management best practices and global technology trends.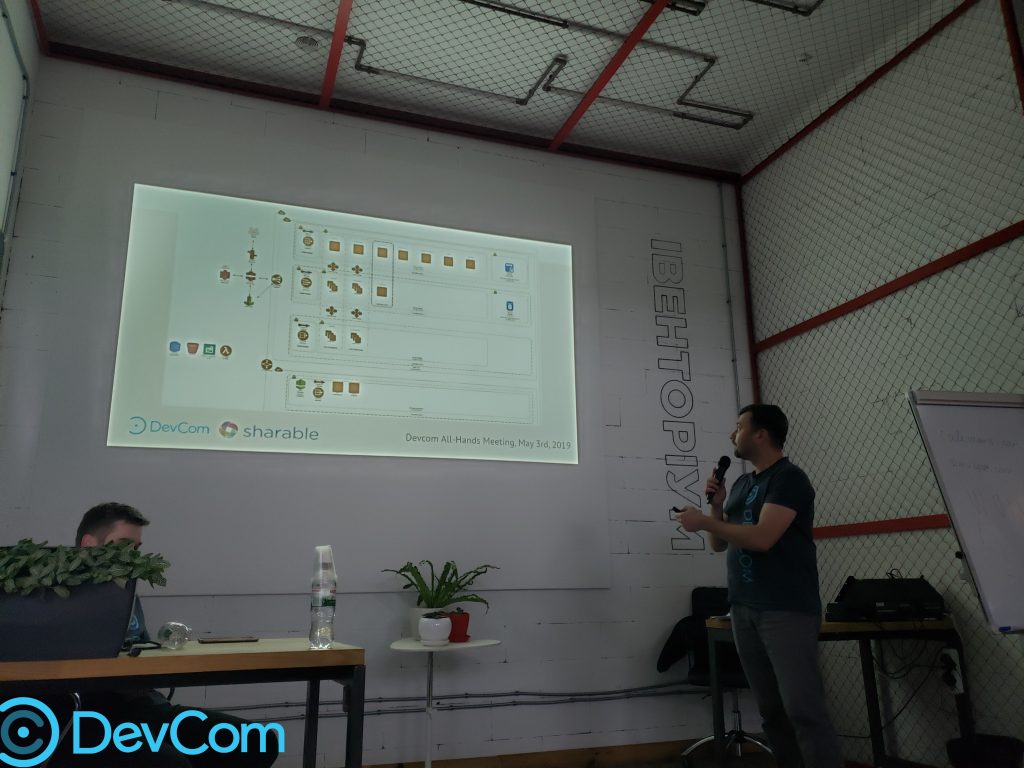 All-hands meeting messages
This time round the DevCom All-Hands Meeting was as productive as possible because in the last quarter we managed to introduce many important changes, which have already had a positive impact on the company's life. In 3 hour we managed to:
Discuss the strategic vision and future development of DevCom, as a global software development company.
Announce changes regarding company policies.
Present management changes, new departments, and new employees.
Acknowledge people and the accomplishments of each team.
Speak about the current status of our projects and their future.
Implement a culture of learning,  focused around the newest technology trends, time management, and discuss our employees' personal developments.
Share global technology trends given by our guest speaker – Taras Chapko, (Software Engineer at Microsoft).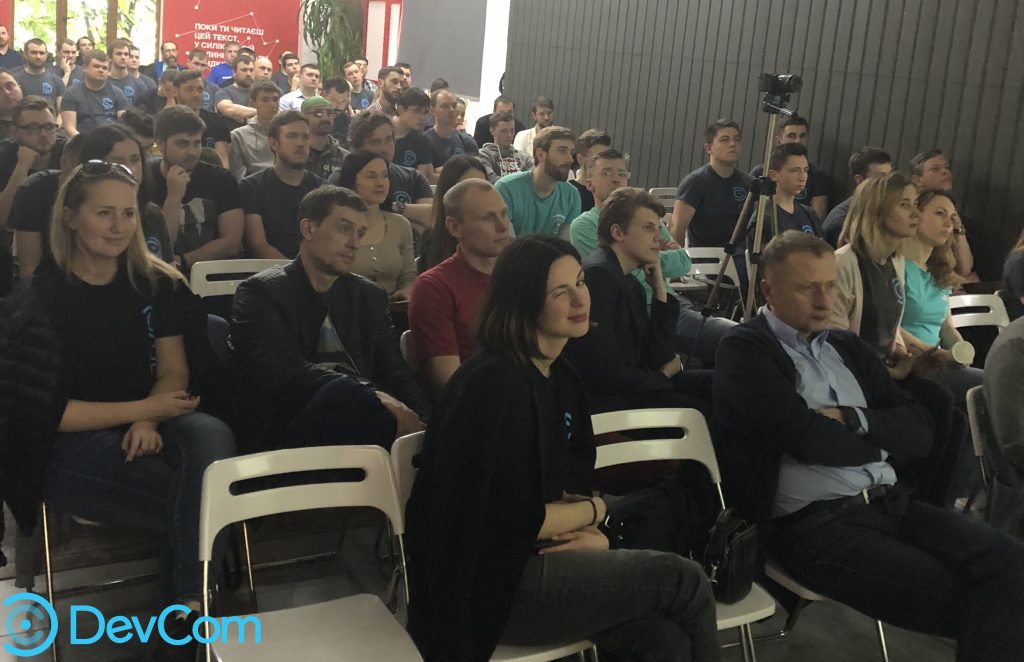 Codewars competition announcement
DevCom is rapidly moving forward, changing and expanding its horizons, and our results are the best proof. The executive team realizes that people are the most crucial part of the business and invest their time and resources accordingly.
At the general meeting, we announced the start of the Codewars competition between DevCom developers. Codewars is where developers achieve code mastery through challenges. They train on kata in the dojo to reach their highest potential.
Finish – the next general meeting in July 2019. 
The winner with the most honor points (kyu) will be rewarded with a prize – Sony WH-1000XM3 noise-canceling headphones.
After July, the next round of the competition will start. The person with the highest kyu will win an iPhone.
The competition has already started, and we already have a good number of people that have joined devcom.com clan at Codewars – great job! And we wish the best of luck to our conquerors!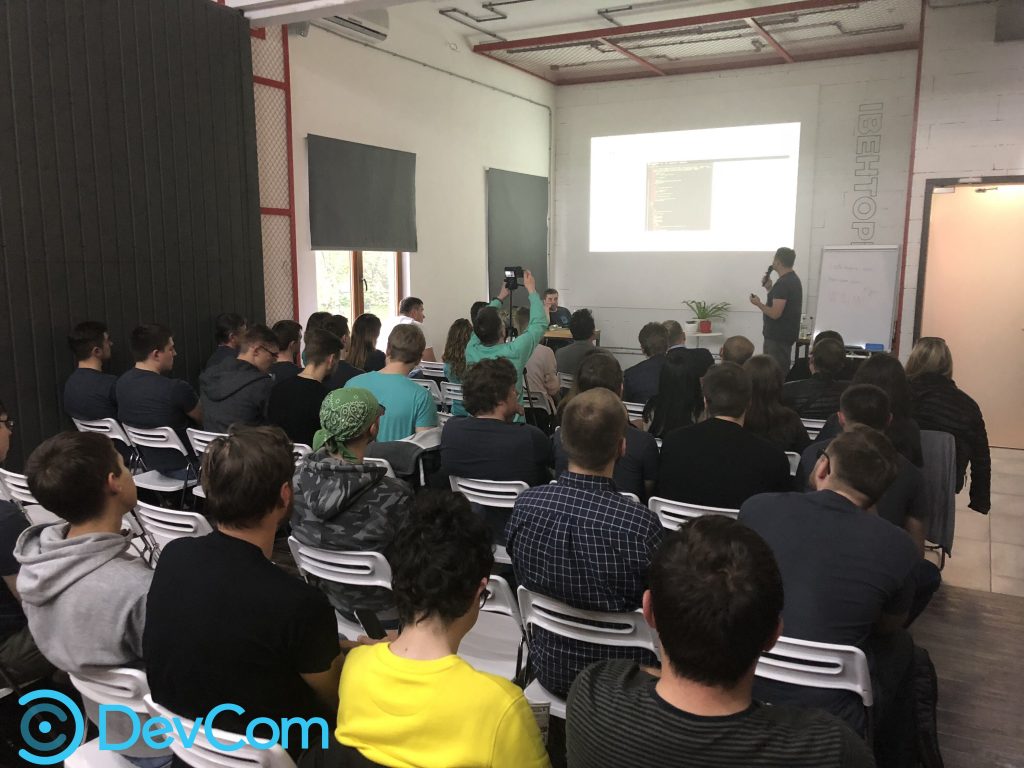 Event highlights
Our executives tried to acknowledge people and the accomplishments of each team, drive alignment around strategy, end goals and priorities; and finally, give a space to ask and answer questions. Anyone that attended our meeting was able to direct questions in a Q&A part at the end.
It was an inspiring evening to move the dial, learn from the inspiring stories of successful leaders. Our All-Hand Meeting helped us hold onto our company culture, values and also push for bigger goals as we scale.
It also gave all involved time to relax and enjoy pizza, wine, and of course the company branded cake!
The next Devcom corporate team-building event will take place on July 27th. So you'll have an ample chance to join our family by that date.