What is cloud computing?
Simply put, cloud computing is the on-demand delivery of computing services — including servers, storage, database, networking, software, a broad set of application services, and other IT resources over the Internet ("the cloud"). A cloud services provider owns and maintains the network-connected hardware required for these application services, while you provision and use what you need via a web application.
It works with pay-as-you-go pricing, so you pay only for what you use. It helps to lower operating costs, run your infrastructure more efficiently, and scale as your business needs change.
Whether you are using it to run simple applications or to support business-critical operations, a cloud services platform provides rapid access to flexible and low cost IT resources.
How does cloud computing work?
In today's world, Cloud technology is a trending buzzword among business environments, from startup to well-established organizations, and enterprises that have already started using cloud computing. Rather than owning their own computing infrastructure or data centers, companies can rent access to anything from applications to storage from a cloud service provider. Instead, they simply pay for what they use, when they use it. For small businesses, particularly, those savings are essential.
Leading cloud computing vendors
Clearly, the three leading cloud computing vendors, AWS, Microsoft Azure and Google Cloud hold a leading position among the many cloud companies. They are pioneers in IaaS, SaaS, PaaS, cloud-based data, and other key emerging enterprise technologies. Each has its strengths and weaknesses that make them ideal for different use cases. Due to the competition between them, the DevOps teams received very sophisticated, easy-to-integrate, fast and hi-end solutions. As the quality remains almost equal, the difference between leading cloud computing providers lies mostly in price and the number of options you get.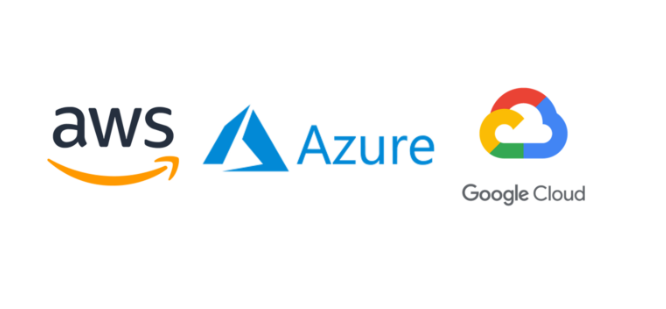 What are the benefits of cloud technology?
Reduced cost

of buying hardware and software, setting up and running on-site datacenters, which means companies can achieve more with less.

Enhanced flexibility & mobility

allows employers to manage their business as and when required. Cloud can access data and related files from any location and from any device at any time.

Improved data security.

In the cloud, the data is protected in various ways such as anti-virus, encryption methods, and many more like compliance with HIPAA, PCI, and other regulations.

Effective collaboration

via Google Drive, Salesforce, Basecamp, Hive, etc which helps to track and oversee workflow and results.

Greater integration opportunities

with numerous cloud-based providers.

Scalability.  

Cloud-based services have the flexibility to scale up or to scale down. It can accommodate all sudden and increased requirements of the organization.
Is data safe in the cloud?

Steve Jobs, Late Chairman and Co-Founder of Apple:
"I don't need a hard disk in my computer if I can get to the server faster… carrying around these non-connected computers is Byzantine by comparison."
Still a relatively new innovation, so data safety in the cloud is not a trivial concern. Despite that, cloud storage remains one of the safest ways to store business data today. Cloud services utilize more complex security methods than the average computer owner is able to devise, giving your cloud-stored data an added level of protection.
Also, security and compliance is a shared responsibility between the cloud vendor and the customer.
Cloud storage provider share responsibility for "Security of the Cloud" – he is responsible for protecting the infrastructure that runs all of the services. At the same time, the customer is responsible for "Security in the Cloud". From there, most enterprises supplement these protections with added security measures of their own.
The future of cloud computing
–

According to CNBC

, the iPhone maker, Apple spends more than $30 million on Amazon's cloud every month making it one of the biggest AWS customers.

– According to a poll taken by McKinsey & Company, 80 percent of large North American companies are either looking at or are currently using cloud services.
–

As per the latest

Gartner report

, the worldwide cloud services market is projected to grow 17.3 percent in 2019 to total $206.2 billion, up from $175.8 billion in 2018.
It is predicted, that within the next three years, 75 percent of existing non-cloud apps will move to the cloud. Today's computing landscape shows companies not only adopting cloud but using more than one cloud environment. Even then, the cloud journey for many has only just begun, moving beyond low-end infrastructure as a service to establish higher business value.
And it could only mean an exciting and profitable future for every business. Review three ways that the cloud is reshaping the modern workplace and see which forecasts panned out.
---
Still a bit hazy on the cloud?
Whether you've yet to begin your cloud migration, business analysts at DevCom are ready to drive your company's growth with enterprise cloud services.  Applying our deep industry and technical expertise, we will design, implement and manage your cloud strategy to provide fast, attainable results that align with your transformation goals. We know how to innovate faster by leveraging the power of the cloud.

---
Written by: Halyna Vilchynska, Marketing Lead at DevCom