As the financial industry and the tech industry become more intertwined, it's important to choose a software developer that fits your individual needs. DevCom is committed to solving real-world problems for businesses and their customers. We at DevCom are happy to announce that we have been named a top fintech software developer for the financial industry by Clutch!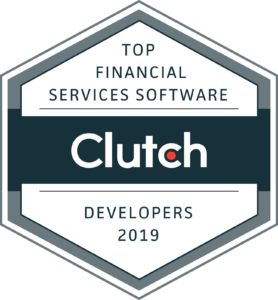 Clutch is a B2B ratings and reviews site that serves as a marketplace for service providers. Their team works independently to conduct research and interview clients, ensuring a fair and transparent ranking of companies. Companies are organized by service line, geographical location, and industry. It is thanks to all of our clients that have left us reviews that we are able to maintain a 4.9-star rating on Clutch!


"We, at DevCom bring value to our Clients through building digital products people love and use. And it is crucial for us to get the highest rating at Clutch Top FinTech Software Developers list because it can help others to feel confident about choosing DevCom, and it really really helps us to grow." – Halyna Vilchynska, Marketing Manager at DevCom.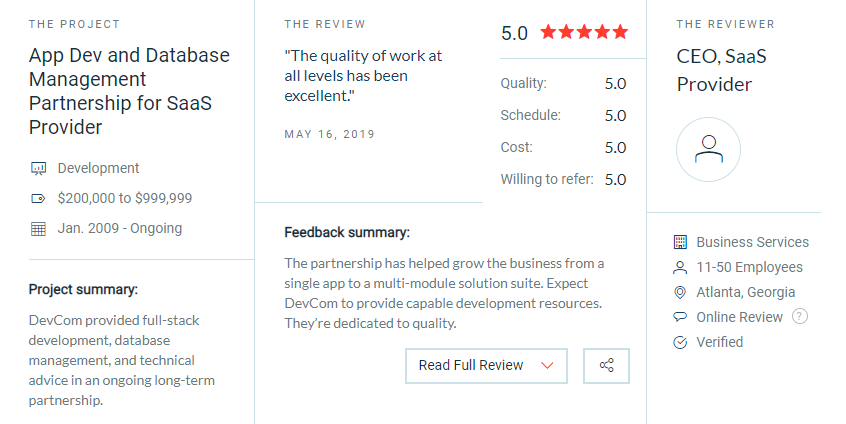 Clutch's sister site, The Manifest, serves as an additional resource. The Manifest uses how-to guides, survey data, and shortlists of companies to help navigate the buyer's journey towards finding a service provider. Their third site, Visual Objects, is a research directory of providers' portfolios. Clients can visualize their own projects by viewing a company's past work.
We are thankful to all of our clients whose reviews have helped us gain this recognition. Interested in starting a fin-tech project with us? Get in contact!