Being a certified company is just one of the cornerstones of good business practice. That's why we, at DevCom are busy training our engineers to become accredited and qualified, as certified by AWS!
Our AWS DevOps engineers went through a vigorous testing process, and the result was predictable…
Last week, we were extremely proud to award the new Level 1 Engineer with his AWS Cloud Practitioner Certificate. They really broke it down to the extent that newbies can understand.


"All who have accomplished great things have had a great aim, have fixed their gaze on a goal which was high, one which sometimes seemed impossible."— Orison Swett Marden
The AWS Cloud Practitioner exam enables individuals to validate their knowledge with an industry-recognized credential. It provides engineers in a larger variety of cloud and technology roles with a way to validate their AWS Cloud knowledge and enhance their professional credibility.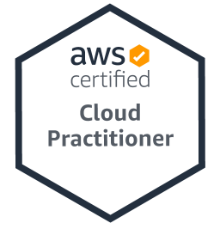 This exam validates an examinee's ability to:
Define what the AWS Cloud is and the basic global infrastructure;

Describe basic AWS Cloud architectural principles;

Describe the AWS Cloud value proposition;

Describe basic security and compliance aspects of the AWS platform and the shared security model;

Identify sources of documentation or technical assistance (for example, whitepapers or support tickets)

Define the billing, account management, and pricing models;

Describe basic/core characteristics of deploying and operating in the AWS Cloud.
It's good to have goals in life. Doing all of that extra work while continuing in a full-time position was extremely ambitious and took a lot of effort and dedication. We are sure it was worth it all, knowing that this achievement will make such a positive difference in the career path and for the company at all.
Well done! We truly have an amazing team!
Need consultation on implementing AWS?
We know how to innovate faster by leveraging the power of the AWS.
About Amazon Web Services (AWS)
Amazon Web Services (AWS) offers a broad set of global compute, storage, database, analytics, application, and deployment services that help organizations move faster, lower IT costs, and scale applications. Amazon cloud is a secure service, that can help you to reduce costs of infrastructure such as servers, along with savings on the number of staff required to build and maintain the infrastructure.