Sport unites people of different professions and ages.
During several stages of the DevCom Chess Tournaments, we managed to make sure: chess and IT are meant for each other. This board game is ideal for people with an analytical mind: developers, QA engineers, project managers, DevOps, business analysts. That is why we have created a chess online IT community for employees of our company, which brings together the company's representatives – regardless of technologies and frameworks, positions and specializations, project complexity, and level of seniority.

DevCom Chess Tournaments are a great opportunity not only to communicate with colleagues but also to compete for the championship and receive gifts.
As an example, the winners of the 3rd chess tournament have already received their gifts. Now we have a summer recess in the tournament process, and then we will continue.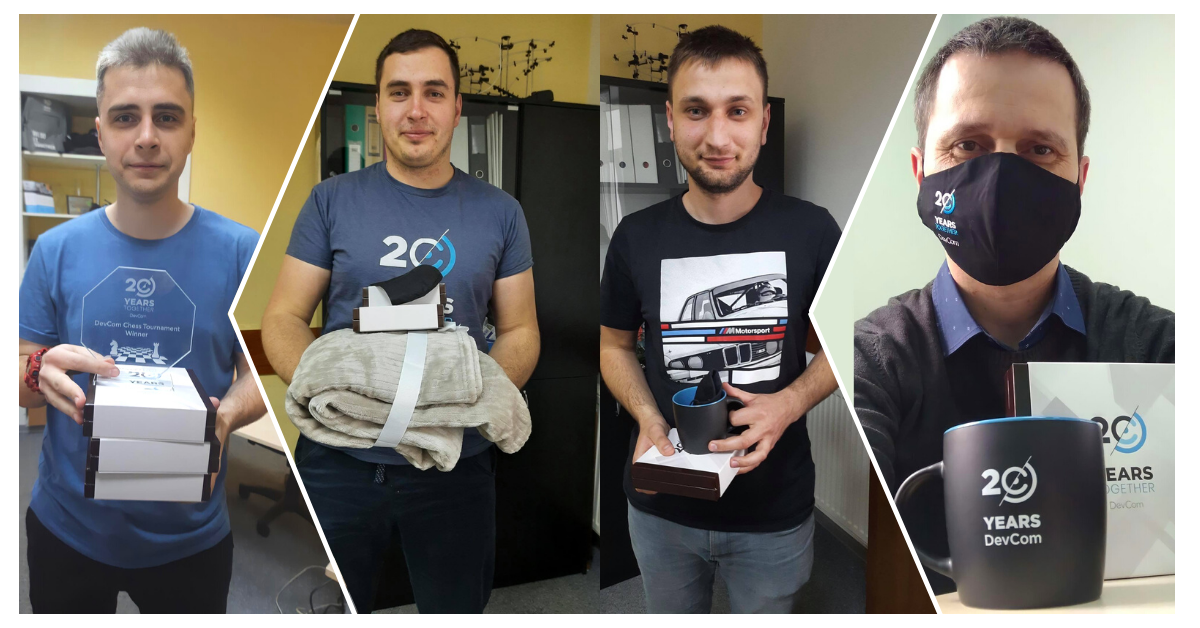 Briefly about the format of our tournaments:
➪ time control 5 | 5
➪ play 2 games (once black and once white pieces)
➪ tournaments are held according to the Swiss system on the platform Chess.com
*A Swiss-system tournament is a non-eliminating tournament format that features a fixed number of rounds of competition, but considerably fewer than for a round-robin tournament; thus each competitor (team or individual) does not play all the other competitors. Competitors meet one-on-one in each round and are paired using a set of rules designed to ensure that each competitor plays opponents with a similar running score, but does not play the same opponent more than once. The winner is the competitor with the highest aggregate points earned in all rounds. All competitors play in each round unless there is an odd number of them.
The Swiss system is used for competitions in which there are too many entrants for a full round-robin (all-play-all) to be feasible, and eliminating any competitors before the end of the tournament is undesirable.
---
About DevCom
DevCom is a full-service software development company based in Lviv, Ukraine. DevCom offices are located in Florida, USA.
Main areas of expertise: Software and application development for ISVs and companies of all sizes, from small businesses to international groups.
The company provides a full range of IT consulting services, from the development of a product idea to its final implementation. He specializes in the areas of Cloud / DevOps, Web / Mobile / Desktop, SaaS, BI / Analytics and UI / UX, with a focus on five main market segments – healthcare, logistics, fintech, retail and non-profit organizations.
Read more about the IT company DevCom here.