DevCom is currently looking for an exceptionalQA / QC Engineer in Lviv.
⇒ 

Location: Lviv, Ukraine

⇒ 

Employment Type: Full-time

⇒ 

Seniority: Middle / Senior
Project Description
⇒ 

Country: UK

⇒ 

Business fields: Salvage Vehicles Auctions (Aукціони битих машин, типу COPART)

⇒ 

Project: Building an application from the very scratch

⇒ 

Technologies: .NET Core, Angular, AWS, MsSQL, Web API Rest, RebbitMQ
Responsibilities
⇒ 

Review requirements specifications and technical design documents to provide timely and meaningful feedback

⇒ 

Create detailed, comprehensive and well-structured test plans and test cases

⇒ 

Prioritize, plan, and coordinate with client and team testing activities

⇒ 

Identify, record, document thoroughly and track bugs

⇒ 

Online communication with US client
Required Skills
⇒ 

Fluent English reading/writing/speaking skills (at least B2)

⇒ 

Quick learner

⇒ 

Highly motivated in QA

⇒ 

Manual testing (from two years of commercial experience)

⇒ 

Creating test documentation (checklist, test plan, test cases, bug report)

⇒ 

Basic SQL queries knowledge\experience

⇒ 

Postman knowledge\experience

⇒ 

Swagger knowledge\experience
Nice-to-Have Skills
⇒

Any testing automation tool experience
What Do We Offer
⇒ 

Salary – 800-1500$ (depends on the results of the interview and can be discussed)

⇒ 

Helpful colleagues and a great work environment

⇒ 

Regular performance reviews

⇒ 

21 working days – paid vacations

⇒ 

Corporate events and team-buildings

⇒ 

Corporate football and volleyball teams

⇒ 

Compensation for sports activities

⇒ 

English lessons

⇒ 

Fruit and sweet days

⇒ 

Private rooms (not open space)

⇒

Work from home during the Covid-19
To learn more about the DevCom work environment,  please visit the Career page.
Check what our employees say about working at DevCom here.
---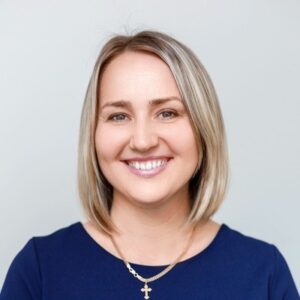 Let's do IT together!
DevCom team will provide you with the opportunity to introduce your ideas and grow as an innovator and specialist. You will be able to develop in a friendly team of true professionals and build your career!
To apply for a job  .NET Developer  in Lviv, send  your CV to Alina Pavlova right now at jobs@devcom.com
---