DevCom is currently looking for .Net full-stack developer or back-end developer in Lviv with strong experience in building applications from the very scratch.
⇒ 

Location: Lviv, Ukraine

⇒ 

Employment Type: Full-time
Project Description
⇒ 

Country: USA

⇒ 

Business fields: Retail

⇒ 

Project: Gateways team IT department of a big MLM company

⇒ 

Technologies: .NET Core, Angular, AWS, MsSQL, Web API Rest, RebbitMQ

⇒ 

Benefits: possible business trips in the US and monthly customer gifts.
Technologies used in the project:
⇒ 

Server-side programming language – C#, ASP.Net

⇒ 

Frameworks – .Net, Windows Services

⇒ 

Web server – IIS
Responsibilities
⇒ 

Write "clean", well-designed code

⇒ 

Troubleshoot, test and maintain the core product software to ensure strong optimization and functionality

⇒ 

Contribute in all phases of the development lifecycle

⇒ 

Develop and deploy new features to facilitate related procedures and tools if necessary
Required Skills
⇒

 

English – intermediate or better level (written and spoken)

⇒

 

C# – good knowledge (3+ years)

⇒

MS SQL – average knowledge

⇒

ASP.Net or HTML/CSS/Angular – at least one of the items must be of strong level, another one can be basic
What Do We Offer
⇒ 

Salary $2000-$3500 per month (depends on the results of the interview and on the level of the developer);

⇒ 

Helpful colleagues and a great work environment

⇒ 

Regular performance reviews

⇒ 

21 working days – paid vacations

⇒ 

Corporate events and team-buildings

⇒ 

Corporate football and volleyball teams

⇒ 

Compensation for sports activities

⇒ 

English lessons

⇒ 

Fruit and sweet days

⇒ 

Private rooms (not open space)
To learn more about the DevCom work environment,  please visit the Career page.
Check what our employees say about working at DevCom here.
---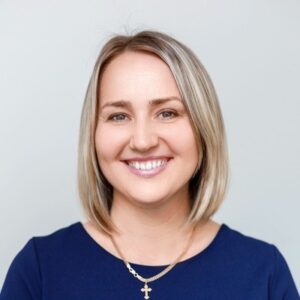 Let's do IT together!
DevCom team will provide you with the opportunity to introduce your ideas and grow as an innovator and specialist. You will be able to develop in a friendly team of true professionals and build your career!
To apply for a job  .NET Developer  in Lviv, send  your CV to Alina Pavlova right now at jobs@devcom.com
---