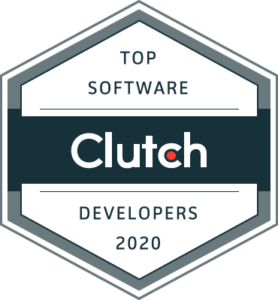 WASHINGTON, D.C. – Clutch has recognized DevCom in the .NET developer category. 
DevCom has displayed high levels of industry expertise and specialization in the development of disruptive solutions.  In recognition of longevity and success, DevCom has been named a leading development partner by Clutch, a market research firm with a comprehensive B2B directory. We get into the ranking of the Top  15 .NET development companies in the Clutch Leaders Matrix.
The selection process involved analyzing reviews from current and former clients. Clutch leverage a unique rating methodology to compare and contrast leaders across a wide variety of sectors. We couldn't have gotten this far without our wonderful clients. They took the time to assess our impact with Clutch analysts. They assessed our performance on the lines of quality, attention to project timelines, and overall cost-efficiency. We're happy to say we've maintained a lovely 4.9 out of five stars! Take a look at a recent review here.
Here at DevCom, we know it can seem next to impossible to balance high-quality development efforts while staying on par with the trending needs of the industry.
We're proud to be featured as a top .NET development company and to receive this recognition. We look forward to helping even more clients feel seen and heard! Drop us a line if you'd like to collaborate on a project with us today.