DevCom is currently looking for an exceptional .NET Developer with 3+ years of professional software product development experience.
Locations: Lviv, Ukraine
Job type: Full-time
Seniority: Middle / Senior
To learn more about the DevCom work environment,  please visit the Career page.
Project Description
Country: USA
Business fields: Logistics, Retail, E-commerce
Project: Global E-commerce Platform
Software type: Desktop/tablet application for warehouse packing stations
Technologies: Database engine – MS SQL, Winform .NET, WinServices WPF, ASP.NET, Webforms, Angular 5, HTML/JS/CSS
Team composition: 19 developers on our side (4 developers on this project and 15 on other projects of the same client) + large teams of software developers and managers on the client's side. DevCom works side by side with a client team
Benefits: Gifts from the client every month. Possible business trips in the USA
About the project
The client is a Multi-level marketing (MLM) company that distributes its products globally.
Project tasks are diverse and multifaceted.
You will be able to improve your technical skills in databases, browsers, web, and desktop interfaces using both standard proven technologies (ASP.NET, Web forms, Win forms, WPF) and the latest (Angular 5+).
The project is exciting because the job we do here at DevCom is critical to the client's business processes. The application is used around the world. Occasionally there is a need for business trips to the US or other countries to provide IT support for the client's marketing activities.
Required Skills
1. English on technical proficiency level (written and spoken intermediate+)
2. Must have at least 3 years of experience with:
C#
Winform .NET
WinServices .NET
ASP.NET Web Form (or MVC)
MS SQL
3. Must have at least 3 years of experience with:
 TFS (Optional)
DevExpress (optional)
Required Qualifications
Hard worker
High level of interpersonal relationships
Ability to find creative solutions
What Do We Offer
Helpful colleagues and a great work environment
Competitive salary (depends on the results of the interview and can be discussed)
Regular performance reviews
21 working days – paid vacations
Corporate events and team-buildings
Corporate football and volleyball teams
Compensation for sports activities
English lessons
Fruit and sweet days
Private rooms (not open space)
---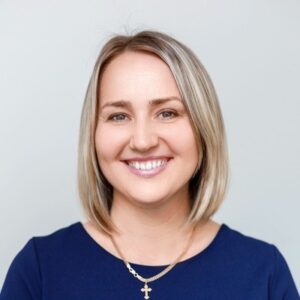 Let's do IT together!
DevCom team will provide you with the opportunity to introduce your ideas and grow as an innovator and specialist. You will be able to develop in a friendly team of true professionals and build your career!
Send  your CV to Alina Pavlova right now at jobs@devcom.com
---