About DevCom
Established in 2000, DevCom is a full-service custom software development company handling the entire lifecycle of product development. DevCom provides complex IT Solutions for large enterprises, SME, independent software vendors, and late-stage startups. The company has a strong industry focus on Logistics, Healthcare, Non-profits, E-commerce industries and more. Today, DevCom has about 100+ employees and operates offices in Ukraine and the United States.
To learn more about the DevCom work environment,  please visit the Career page.
Project Description
Country: Israel.
Business field: Healthcare.
Software type: Web-Based Application with IoT.
Technologies: Azure, .NET (C#), Angular.
Project IoT is a cloud-hosted highly available set of services that collect information from the medical products, make control actions over products, analyze data and bring insights to both the Company and its clients.
The IoT web Portal shall enable to:
View various forms of data transmitted from product devices.

Send data back to devices, and perform operations on devices.
Administer the IoT portal.
The benefits of IoT for both customers and the Client may include the following:
Operational and clinical improvement.

Revenue generation, including new and flexible business models.
Customer/provider and patient engagement.
Asset and resource optimization.
Service and support enhancement.
The transition from reactive to proactive capabilities.
Responsibilities
Internal interface:
Technically manage a small team (1-2 engineers) based in Ukraine.

Give the team tasks, supervise the work and tests, code reviews.
External interfaces:
Work closely with the director of software engineering and occasionally with Cloud Architect in order to get requirements and guidance to perform the following:
Troubleshoot/investigate issues, do bug fixes Improve system performance
Develop and integrate new features.
Occasionally work with other departments – for example, the Power BI and analytics team.
Plan and manage project timelines of work sprints.
Report and discuss the status.
Required Skills
C# – 5 years.
ASP.NET.
HTML.
Javascript, Bootstrap.
MS SQL – 5 years.
Azure Services (Web Apps and/or Azure Functions) – 3 years.
Very good communication skills in English (verbal and written). Ability to discuss issues over the phone and in emails.
Experience managing technical team composed of frontend, backend and data engineers.
Be able to document requirements (SRS) and design (SDD).
Ability to travel to Israel if required (on rather rare occasions).
Ability to learn new technologies in Microsoft Azure and IoT.
Nice to Have Skills
Azure: Data Analytics (Cosmos DB, Databricks, Data Factory, Data Lake), IoT (IoT Hub, Event Hubs, Stream Analytics), Azure Active Directory, Power BI Embedded.
Angular 2+ (not a must, general understanding of frontend would be good enough).
What Do We Offer
Interesting work as part of the professional team.
Competitive salary (depends on the results of the interview and can be discussed).
21 working days – paid vacations.
Opportunities for career and professional development.
Regular corporate events and team-building.
---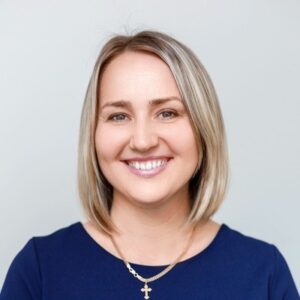 Let's do IT together!
Email your CV to Alina Pavlova
---