DevCom is currently looking for an exceptional Middle .Net Developer. The ideal candidate will have a strong interest in implementing new technologies and possess creative problem-solving skills.
Location: Lviv, Ukraine
Employment Type: Full-time
Project Description
Country: USA.
Business Field: Healthcare.
Software Type: Multi-tenant software as a service, providing medical insurance-related services to its users.
Technologies: ASP.NET Web API, Entity Framework, MS SQL, Angular 4, Cassandra, RabbitMQ, Xamarin, Amazon AWS (for hosting).
Responsibilities
Write "clean", well-designed code
Troubleshoot, test and maintain the core product software and databases to ensure strong optimization and functionality
Contribute in all phases of the development lifecycle
Develop and deploy new features to facilitate related procedures and tools if necessary
Mentoring of student / junior (optional)
Required Skills
Strong ASP.NET MVC\ASP.NET Web API skills
At least mid-level ASP.NET experience, 3+ years possibly
MS SQL, Entity Framework
English at least on the technical proficiency level
Nice-to-Have Skills
Amazon AWS
High-load web development techniques
Front-end development skills (HTML\CSS\Angular 4)
What Do We Offer
Interesting work as part of the professional team
1500-3500 $ per month (depends on the results of the interview and can be discussed)
Opportunities for career and professional development
Excellent work environment and cutting-edge projects
Competitive salary (depends on the results of the interview)
21 working days – paid vacations
Opportunities for career and professional development
Regular corporate events and team-buildings
Looking forward to welcoming you to our team!
To learn more about the DevCom work environment,  please visit the Career page.
Check what our employees say about working at DevCom here.
---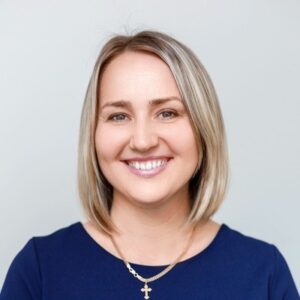 Let's do IT together!
DevCom team will provide you with the opportunity to introduce your ideas and grow as an innovator and specialist. You will be able to develop in a friendly team of true professionals and build your career!
To apply for a job  .NET Developer  in Lviv, send  your CV to Alina Pavlova right now at jobs@devcom.com
---