DevCom is currently looking for a  full-time employee – A Business Analyst in Lviv.
Role Definition:
A business analyst is a member of a project development team who analyzes the business domain, documents its processes and systems, defines business requirements, and matches a software business model with the software being built.
Responsibilities
⇒

Collect, analyze, elicit and document business rules and project requirements

⇒

 

Manage changes in the requirements (documentation, version control of requirements, approvals)

⇒

Understand the business domain of the project

⇒

Explain and educate the project team about various business rules:

– this includes QA, Support and developers

– this also includes customers

⇒

 

Document completed functionality in a form of manual/walkthrough

⇒

 

Support and help project managers and tech leads to prepare demos
Required tools and techniques: 
– User stories
– Use cases
– Process modeling
– Basic diagrams (process, data, flows)
– Documentation (some Office package, spreadsheets, presentation software)
– English – upper intermediate
Additional Skills
⇒

UML

⇒

Data Modelings

⇒

 Mockups

⇒

 JIRA

⇒

 BPM
What Do We Offer
⇒

  Interesting work as part of the professional team.

⇒

  Helpful colleagues and a great work environment.

⇒

  Regular performance reviews.

⇒

  21 working days – paid vacations.

⇒

  Corporate events and team-buildings.

⇒

  Corporate football and volleyball teams.

⇒

  Compensation for sports activities.

⇒

  English classes and other L&D activities like courses and certifications reimbursement.

⇒

  Employee referral program.

⇒

  Recognition gifts and awards.

⇒

  IT club membership.

⇒

  Private rooms (not open space).
To learn more about the DevCom work environment,  please visit the Career page.
Check what our employees say about working at DevCom here.
---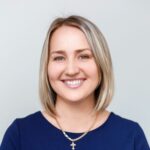 Let's do IT together!
DevCom team will provide you with the opportunity to introduce your ideas and grow as an innovator and specialist. You will be able to develop in a friendly team of true professionals and build your career!
To apply for a job "Business Analyst" in Lviv, send your CV to Alina Pavlova right now at jobs@devcom.com